NEWS & MISCELLANEOUS
Here you will find news about our project, you'll discover our partners and other information of interest.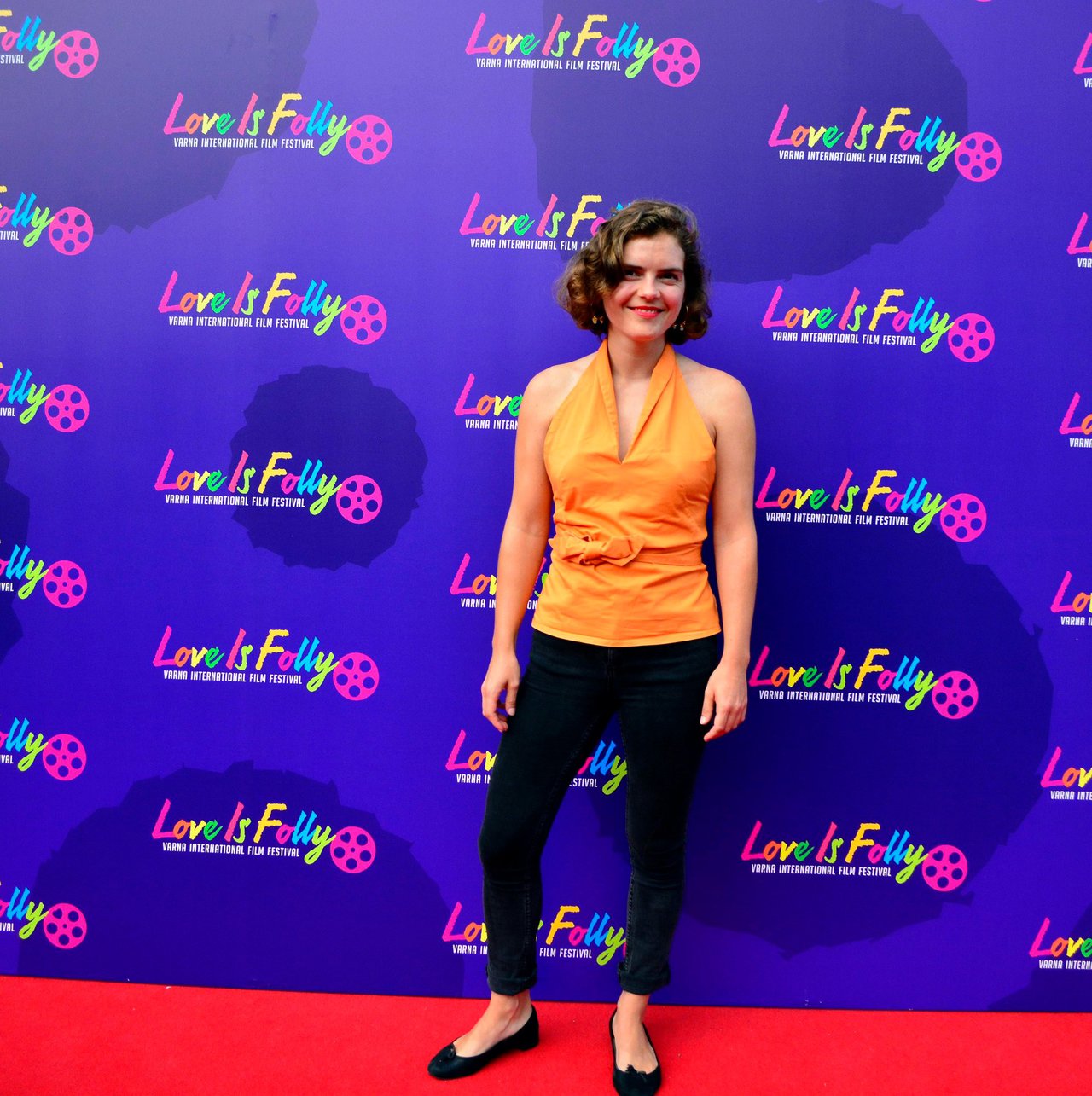 "New Skin" at the IFF in Bulgaria
publicado el
"New Skin" was competing at the International Film Festival Love is Folly in Varna, Bulgaria. Its director and producer, Alix Gentil, presented the film on-site.
Alix Gentil at the Mannheim-Heidelberg's festival
publicado el
New Skin's German premiere is taking place in Mannheim-Heidelberg's festival where screenwriter, producer, director and actress Alix Gentil has been invited to present her film.
"New Skin" at the International Filmfestival Mannheim-Heidelberg
publicado el
"New Skin" takes part in the famous Mannheim-Heidelberg festival in the official selection, where directors such as François Truffaut, Rainer Werner Fassbinder, Lars Von Trier, Guillaume Nicloux ou Nikolas Winding Refn made their debute. The feature will run for the Grand Newcomer's award and the New Talent Award.
"New skin" at the Warsaw Film Festival
publicado el
AMAZING NEWS for "New Skin": its world premiere will take place at the Warsaw Film Festival in October!
We are honoured and thrilled to compete in the "Competition 1-2" section, reserved for filmmakers' first and second features!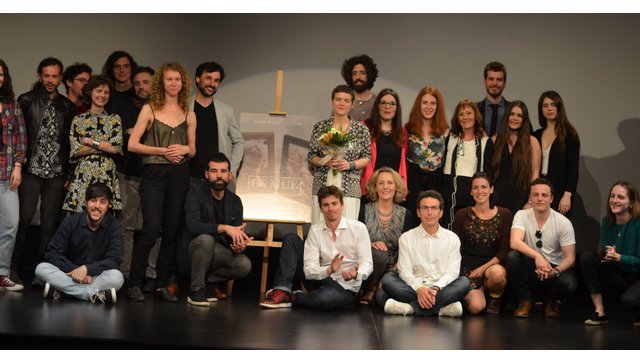 Private preview showing of La Mue
publicado el
LA MUE's first private showing for the cast, crew and sponsors took place last Friday at Institut français Barcelona. Thank you to everyone who made this dream come true!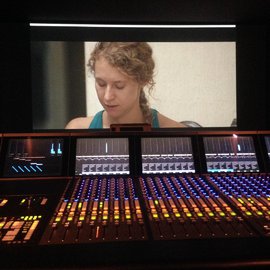 5.1 mixing is done!
publicado el
We did the 5.1 mix of the movie at Fig Tree Studio - everything is ready for Friday's preview showing!
Cannes
publicado el
Some days are just not normal days: this weekend we sent a working copy to Cannes' festival.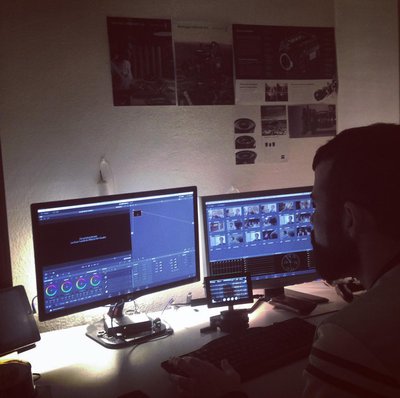 Color correction
publicado el
Our DoP, Chema Mumford, is working hard on color correction.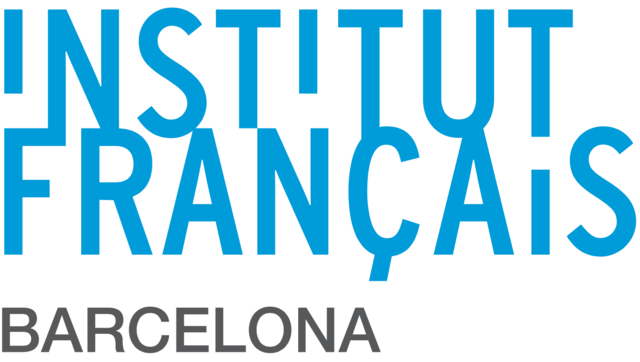 Private preview showing at the French Institute of Barcelona!
publicado el
We've got a date and a place for La Mue's preview showing !
ADR sprint
publicado el
Today Pep Planas, Anna Diogène, Berta García and Alix Gentil came for their ADRs.
Sound design
publicado el
Miguel Navarro has started working on sound design in his home studio.
Soundtrack on the way
publicado el
Meeting with composers Leo Aldrey and Rafael Giner, director/producer Alix Gentil and editor Emanuele Tiziani, in Leo's greast studio! Moving forward!
PICTURE-EDITING OVER!!
publicado el
Picture-wise, the deal is sealed!
Post-synchronization
publicado el
Post-synchronizing has started with actors Jano Sanvicente and Camille Raséra.
Editing La Mue
publicado el
Our amazing editor Emanuele Tiziani in his home studio
End of shoot!
publicado el
After 15 intense days of shoot with a very professional and motivated crew, we are delighted to announce that Sloughing's shoot has successfully ended!
Interview Jano Sanvicente
publicado el
Jano Sanvicente tells us about Tomás, the character he plays in Sloughing.
¡HELP!
publicado el
Sloughing's members have an important message for you.
Skin-deep emotions
publicado el
Rehearsal week with the main actors of Sloughing. A very intense and loving experience!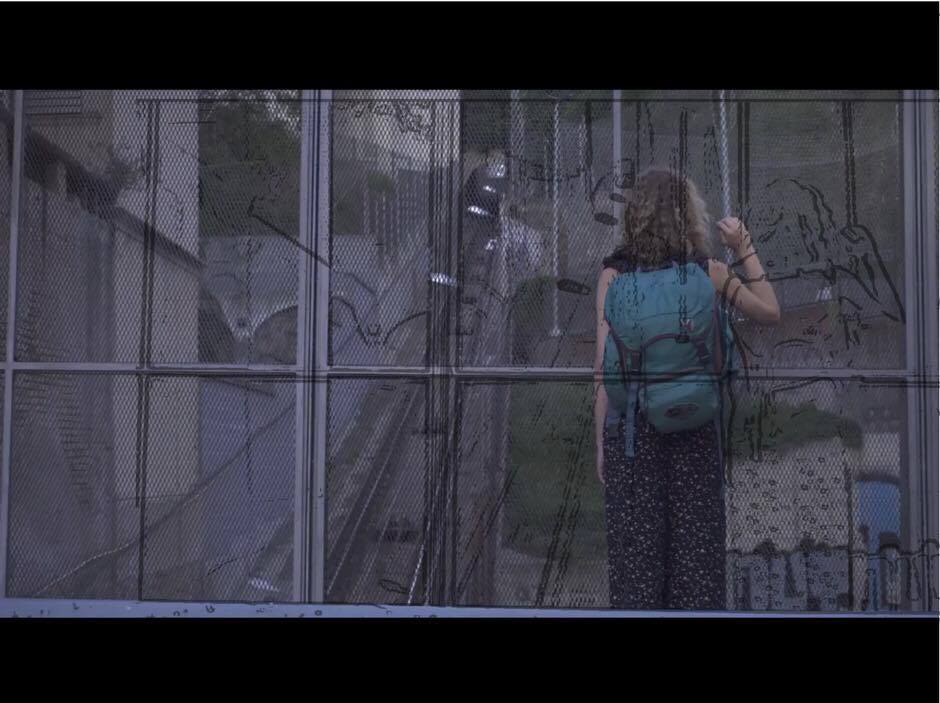 Ghosts from the past
publicado el
What GHOSTS do YOU have from the PAST? You know, that periodically hurting scar that someone gave you? You're clenching your jaw, right? Have you EVER THOUGHT that you're someone's ghost from the past?
What does a director of photography do?
publicado el
Chema reveals the mysterious work of a DOP. Why "photography" if this is video? Find out!
What does an AD do?
publicado el
Raúl Alhena tells us about being an AD and a producer.
TEASER of SLOUGHING
publicado el
Take a sneakpeak at our feature film. Intrigued? You want to know more? Support our crowdfunding campaign!
Wardrobe for movies
publicado el
We spent an afternoon with our costume designer in a warehouse full of movie costumes. Amazing!
Interview Pep Planas - playing the father
publicado el
Pep tells us about his character, the father, and his preparation.
Interview Anne Diogène - the mother
publicado el
Anne Diogène tells us about her character, the mother.
Direct and act?
publicado el
Alix tells us about her character, Iris, and comments the challenge of both directing and acting.
What does a costume designer do?
publicado el
Lisa Angelescu tells us about her role as Sloughing's costume designer.
Simone de Beauvoir
publicado el
Simone for Sloughing: "Words retain reality only after murdering it"
Interviewing lead actress, Camille Raséra
publicado el
Camille Raséra talks about her character, Eva.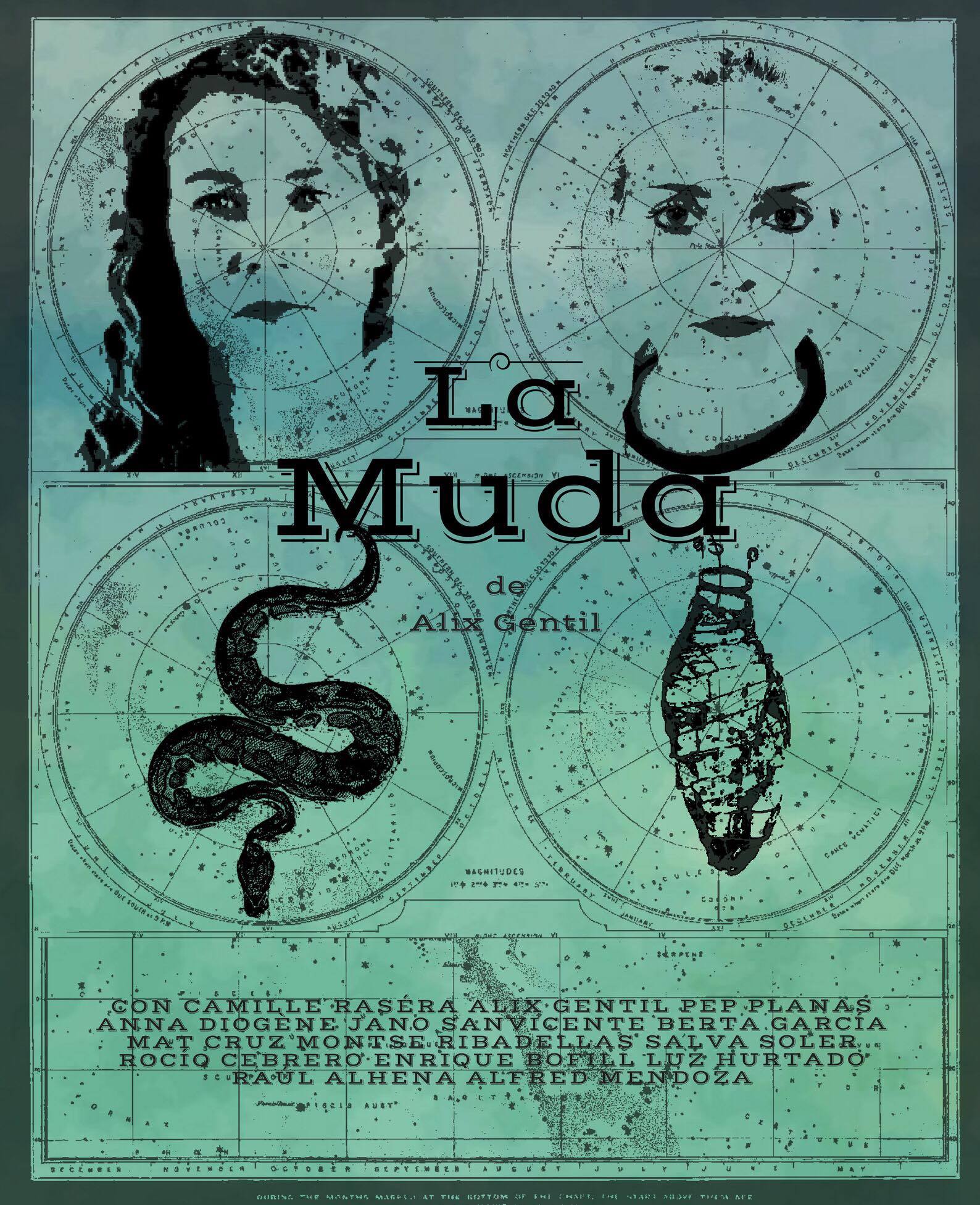 Exclusive Poster for Verkami
publicado el
Sponsors can get this poster signed by the director for 50e.
Interviewing the director, Alix Gentil
publicado el
Alix Gentil talks about her role in Sloughing as the director.
CROWDFUNDING - campaign launch
publicado el
Today we're launching the crowdfunding campaign for the movie! https://www.verkami.com/locale/en/projects/17678 We now have 40 days to reach our goal: 12 000e. What is crowdfunding: private sponsors contribute to a project. How do that work? You contribute directly on the Verkami platform, with the amount that you choose (it goes from $10 to $3000!) - and you'll receive in exchange the reward assigned to that amount.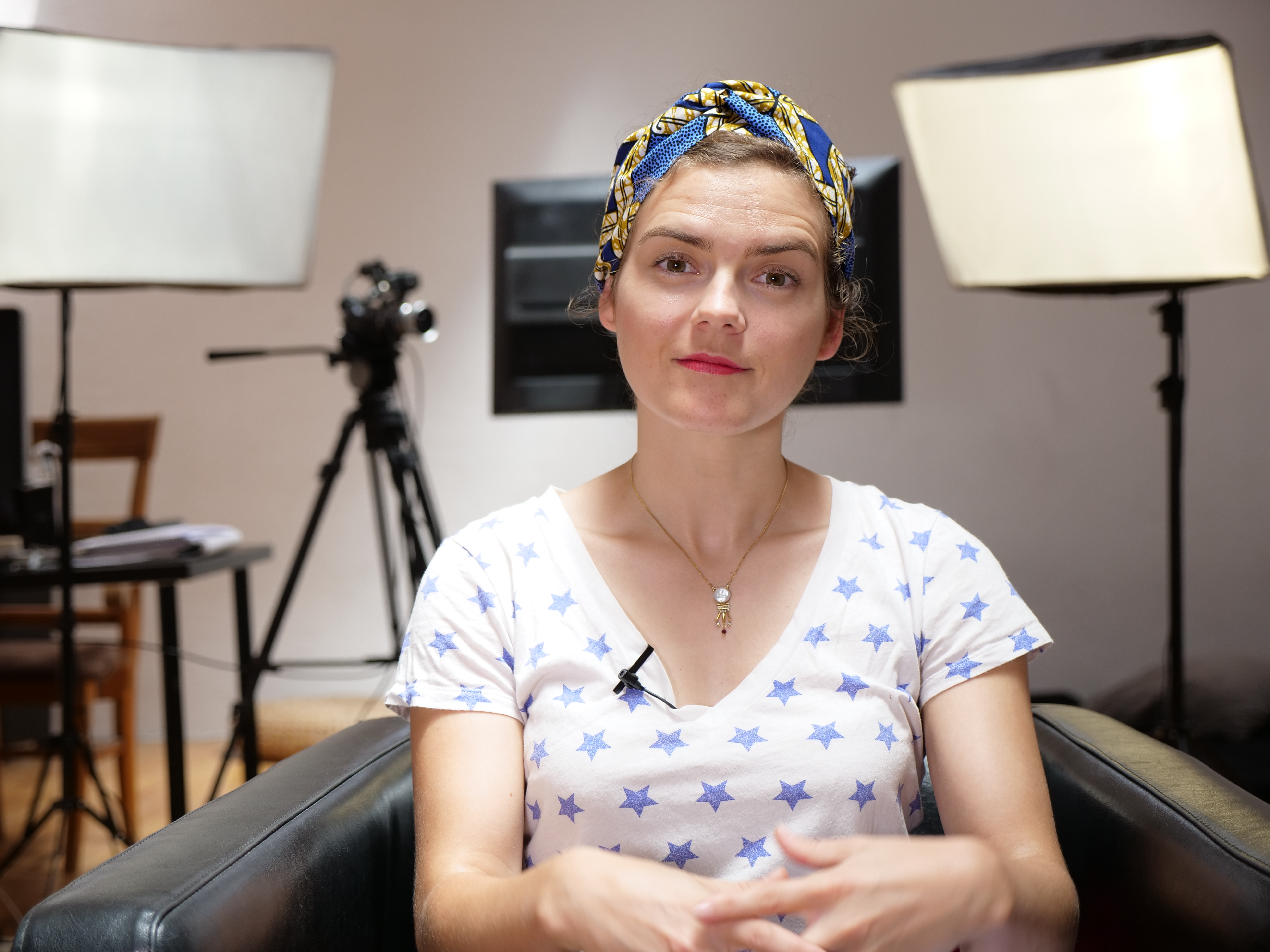 Interviews
publicado el
The cast & crew interviews have started! They'll be published along the way.
Shooting the trailer
publicado el
3 days of shoot with our main actress, Camille Raséra, for the movie's trailer.
Everything's for the best in the best of possible worlds.
publicado el
Teaser - Making of
publicado el
First real encounter between our 6 main characters and the crew during a day of shoot for the teaser.
Stills from the teaser
publicado el
Here you can meet the film's main characters in costumes and with make-up.
Callback
publicado el
For the 2nd and last round of auditions, we have seen 7 actors and received 3 e-castings.
Our collaborators
publicado el
We're here thanks to their support!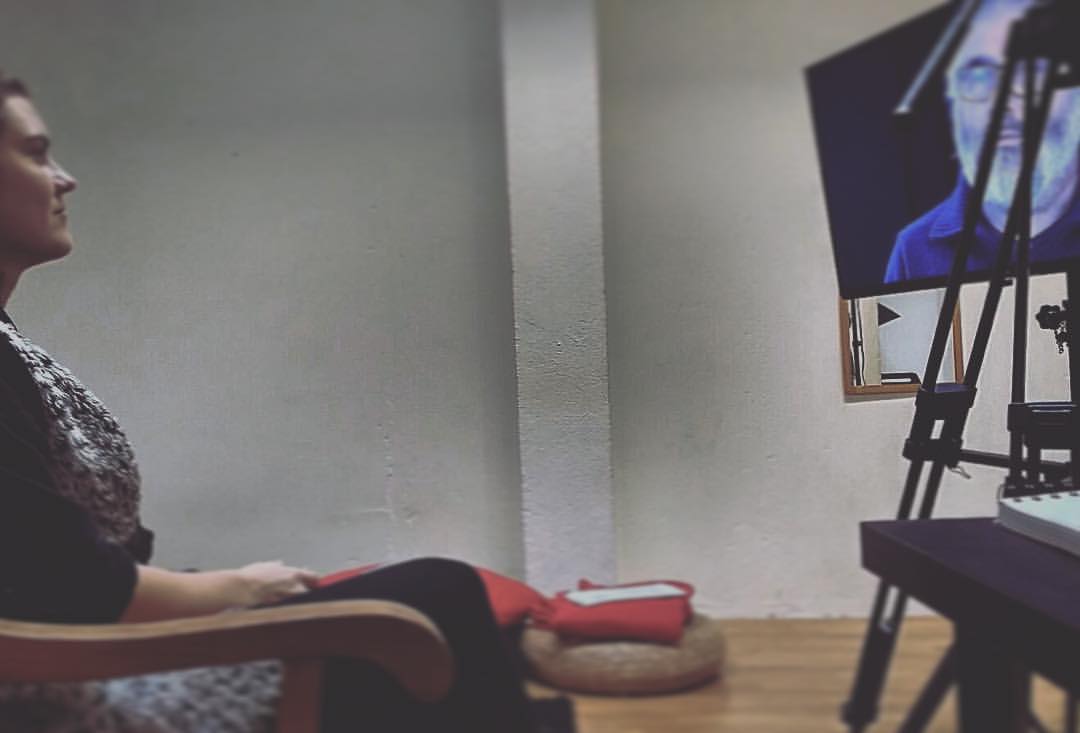 First round of auditions
publicado el
We have received over a hundred applications for the 5 main characters. After a first selection, we have seen 31 actors and received 12 e-castings.